Sullivan Baptist Church
KINGSPORT, TN
Sound System installation by Music Doctors included:
Allen & Heath GLD Digital Console w/ AR2412 Digital Stage Module w/ ME1 Personal Mixers
Crown XTi Power Amps
JBL VRX and AM Series Mains & Monitors
Shure QLXD Wireless Mics & MX Choir Mics
Roland Digital Organ & Electronic Drums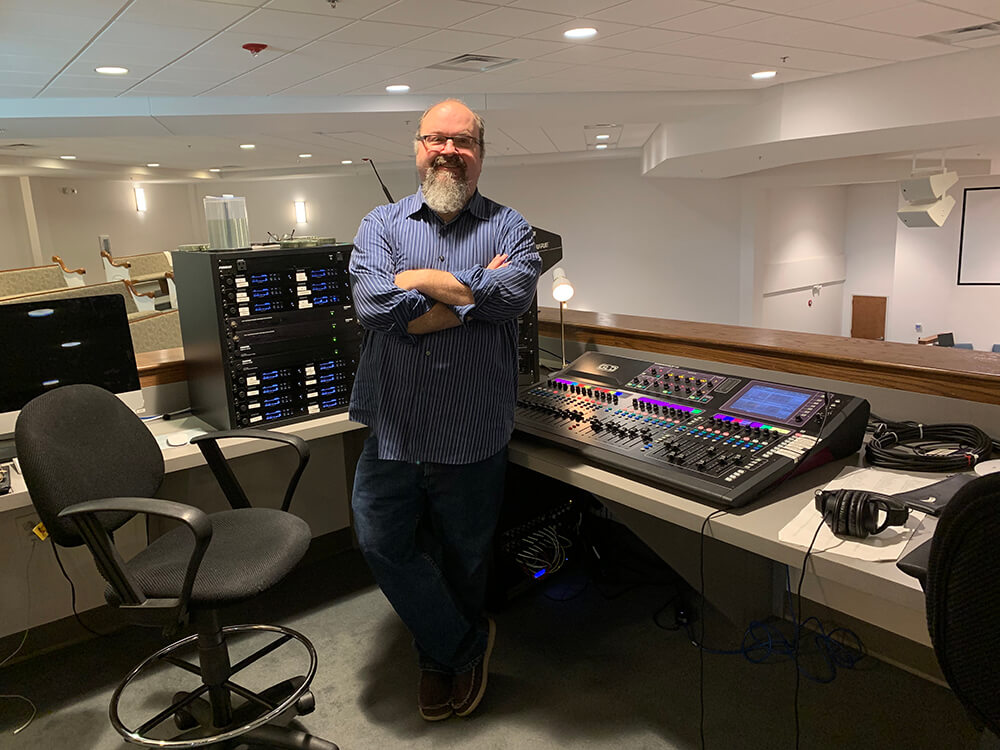 Testimonial
"I have been associated with Music Doctors for over 15 years and cannot say enough about their sales, customer service, products, and product support. From the initial upgrades in our former worship center, to the design and installation of our new worship center and remodel of the old worship center to the new chapel, Music Doctors has been with us every step. They have helped us upgrade older equipment, and their onsite support has been there to resolve any problem until it is fixed. I have worked closely with Rob Kendrick more than any other in the store and consider him to be not only a great employee of Music Doctors, but also after many years a good friend. Their competency on all the products is superior, and their prices for the products they sell are as competitive with major online music and audio production websites. As a longlife native of Kingsport, I believe in supporting our local businesses. Music Doctors is one local business that I have no reservation referring people to for their music, instrument, and audio needs."
Andy Coffman

Minister of Music and Worship at Sullivan Baptist Church in Kingsport
Gallery